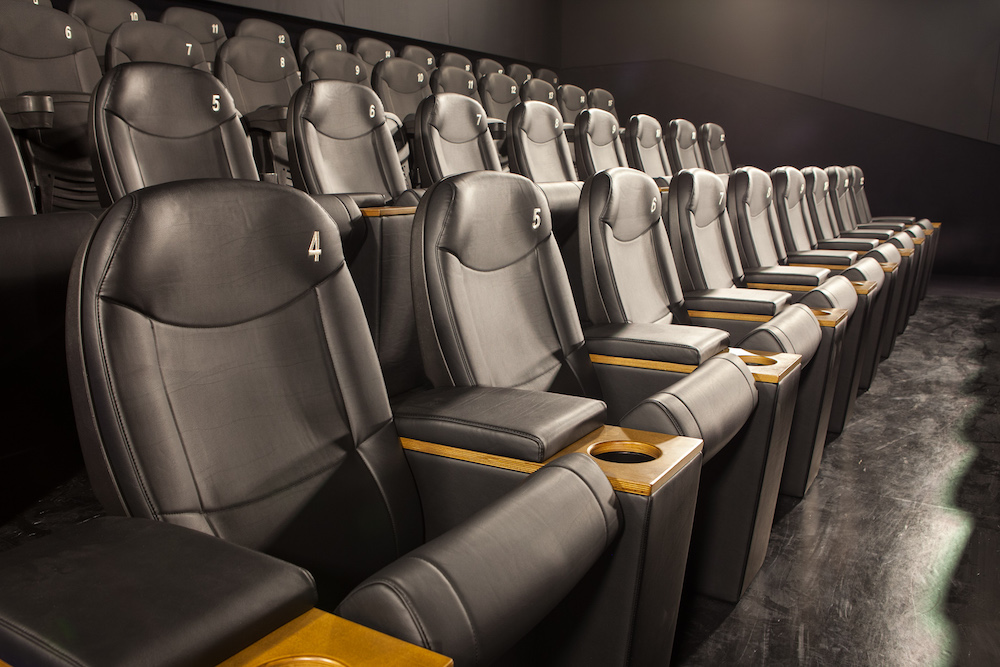 We love challenges and some customers like Multikino know it! Check this project where we were asked to create a Premium chair for the renovation of most of their venues: a seat that could be clearly identified as "Premiere" but installed in the same venue where the "standard" chairs are.
So we created a new model based on the Baco Cineplex model since this was the standard model regularly used by our customer. In a way this new chair should be integrated with the rest of standard seating.
Taking the same 500mm width back as starting point, we added large upholstered standards in faux leather and included small details like the cup holder in wood. Check the result!
Spectacular. Comfortable chairs with the best possible location – the Premiere area can be always found in the middle of the hall and perfectly integrated with the rest of the seats.
And always offering the possibility of customizing this chair for every customer: from special widths to the use of exclusive leathers and exotic wood.