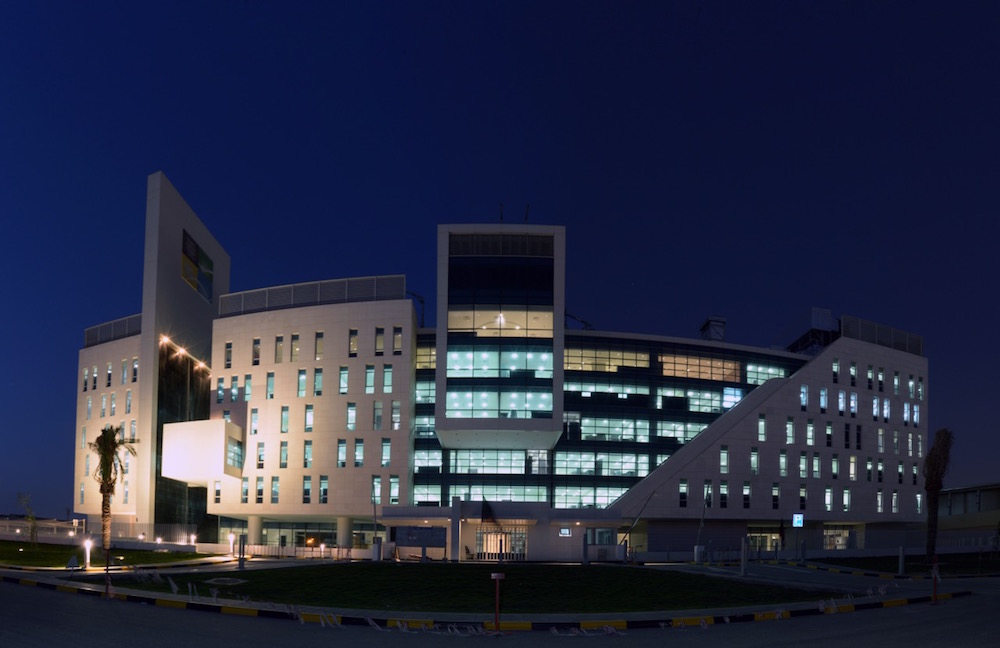 Check this installation of our Dafne model in Kuwait – all our chairs are equipped with anti panic writing tablet  and wooden finish both for back and arms. This is the conference hall at the Environmental Public Authority a body of the Kuwait government dedicated to the control of all procedures with the maintenance & protection of environment.
The 11.862 square feet of the building were constructed by SHBC in Shuwaikh in less that two years: 5 floors with a very special sloped façade made out of glass to illuminate all public spaces with natural light.
A special VIP version of our chair was developed for this venue: our Dafne model was transformed into a couch thanks to its two independent standards (not shared) and the extra width of seat and back. Meanwhile the other rows are composed of wide chairs with shared arm and no gaps between backs – made of wood here.