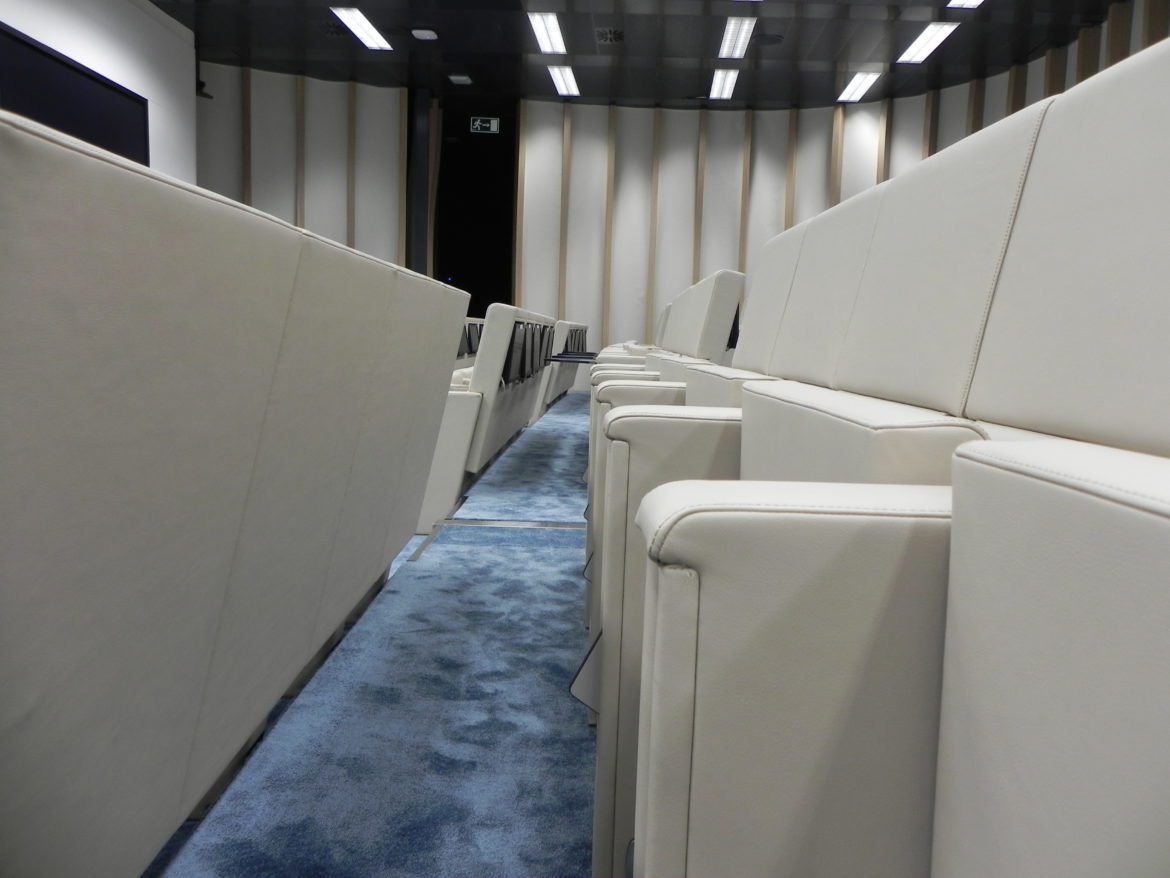 Check this venue from the back entrance – does not look like a never ending back? This is exactly the effect we want to create with our Dafne model: a single chair, or maybe even a couch, that starts in one aisle and ends in the other one.
So how do we do this? Easy. We use an outer panel that totally covers the back cushion while being fitted right in the middle of the two standards of the chair. Check the picture attached – you will also notice the concealed fixing system applied to this chair… no screws at all!
Obviously, this is the dream come true of all those who love auditorium seats with no visible gaps between backs. Note we upholstered all chairs with full grain leather of Italian origin!