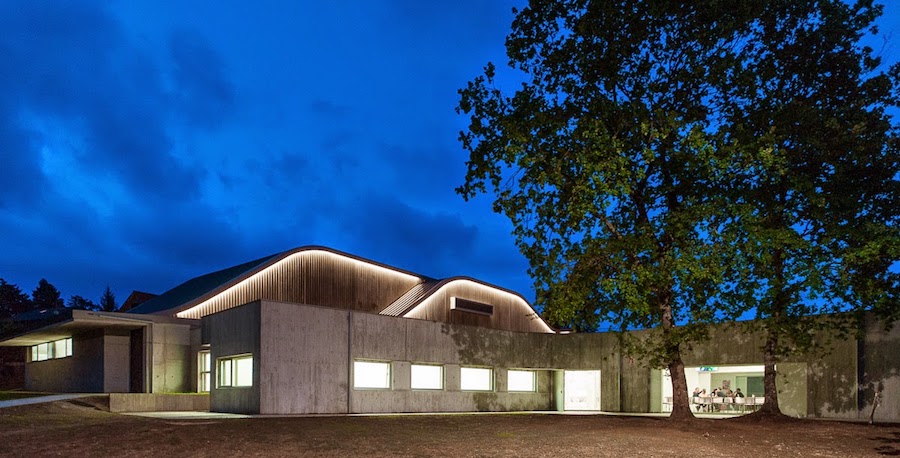 The auditorium of Torroso is an wellknown  building located in Nos, Spain, that stands out of the floor just 3 and a half meters to be totally integrated with the surrounding landscape. Besides, it is a project born with the limitations of the local architecture, both natural and urban: the mountains of Torroso, the church and the cultural centre.
This buiding designed by  Cendon Vázquez Arquitectos maintained from the very beginning not only the size of the ground but also its original natural look – it would act as an experimental "outdoor venue" for rural activities.
Similarly, it was also built as a "founding construction" for the existing banks of the ground: it is so camouflaged into the landscape that only 3 1/2 meters come out of the floor by means of prefab concrete and curved anodised aluminum covers looking for a neutral appearance.
Our Eloisse model was the selected chair for this particular venue: long wooden standards, fully upholstered seats and flat outer plywood back panels perfectly integrated with the shapes of the venue.
Lastly, let us point out the use of a very particular varnish color used for all the wooden parts of our chairs: all finished in Okoume colour as per the acoustic panels used in ceiling and walls.