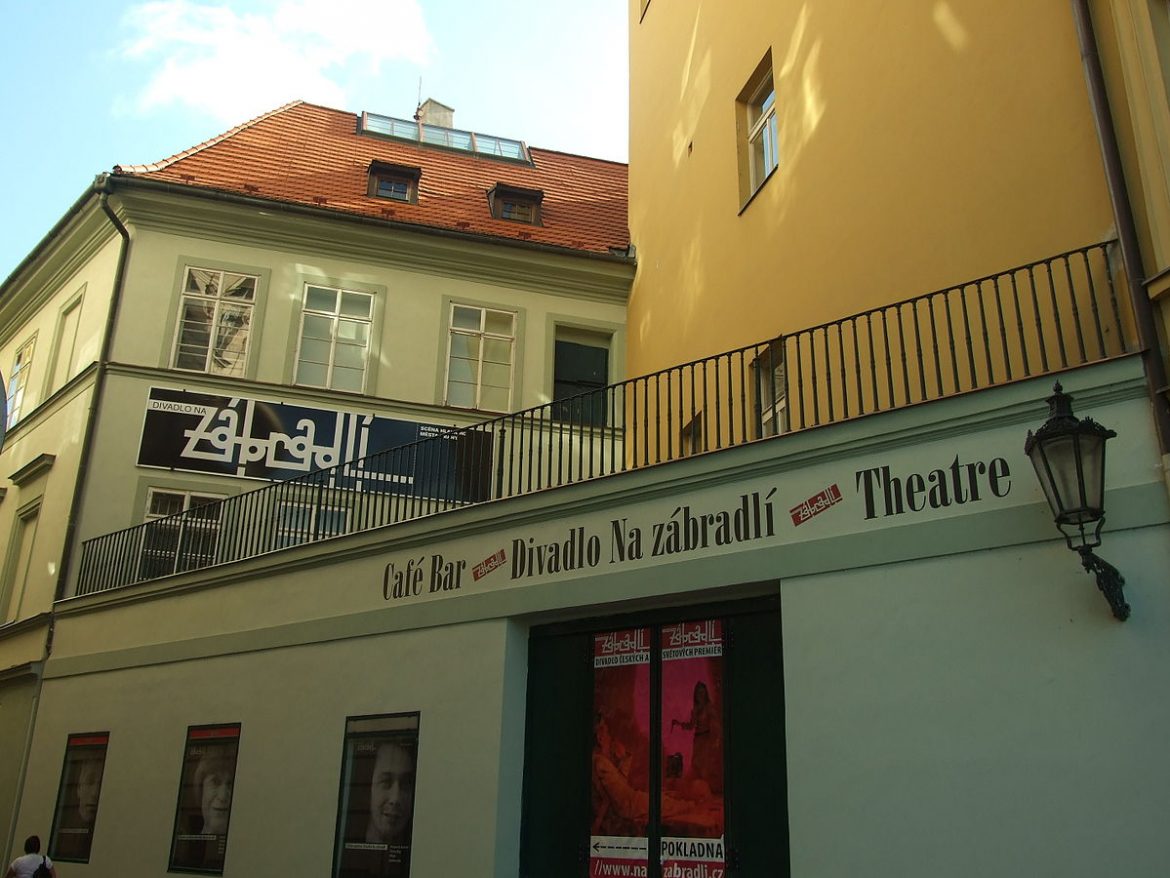 The Theatre of the Balaustrade (Divadlo Na zábradlí) was founded in Prague in 1958 –  well known all over the country for being the favourite stage of a young Václav Havel that transformed it into the heart of the Czech form of the absurd theatre. Recently renovated, this theatre is a modern space that shelters every kind of cultural activities in Prague.
We developed a bespoke "Cube" version  of our mode Space: a compact chair where seat & back are the same height when closed. In order to improve its cubic appearance, seat and back are finished with outer plywood panels while the arms are trapezoid shaped.
Note how all finishes where related with the black colour of this famous venue of Prague: metal parts, detachable covers in Xtreme fabric from Camira and all the timber used were stained to black. In fact, the only allowance to a different colour was the light embroidered numbering.