Introducing All Saints Theatre in Cairns: a magnificent 670 seat venue owned by  St Andrews Catholic College, Cairns. This is our first completed job in Australia from a long list of projects being carried out by our local agent  Starena, a company with a broad experience in the market of seating for public venues, stadia and retractable tribunes.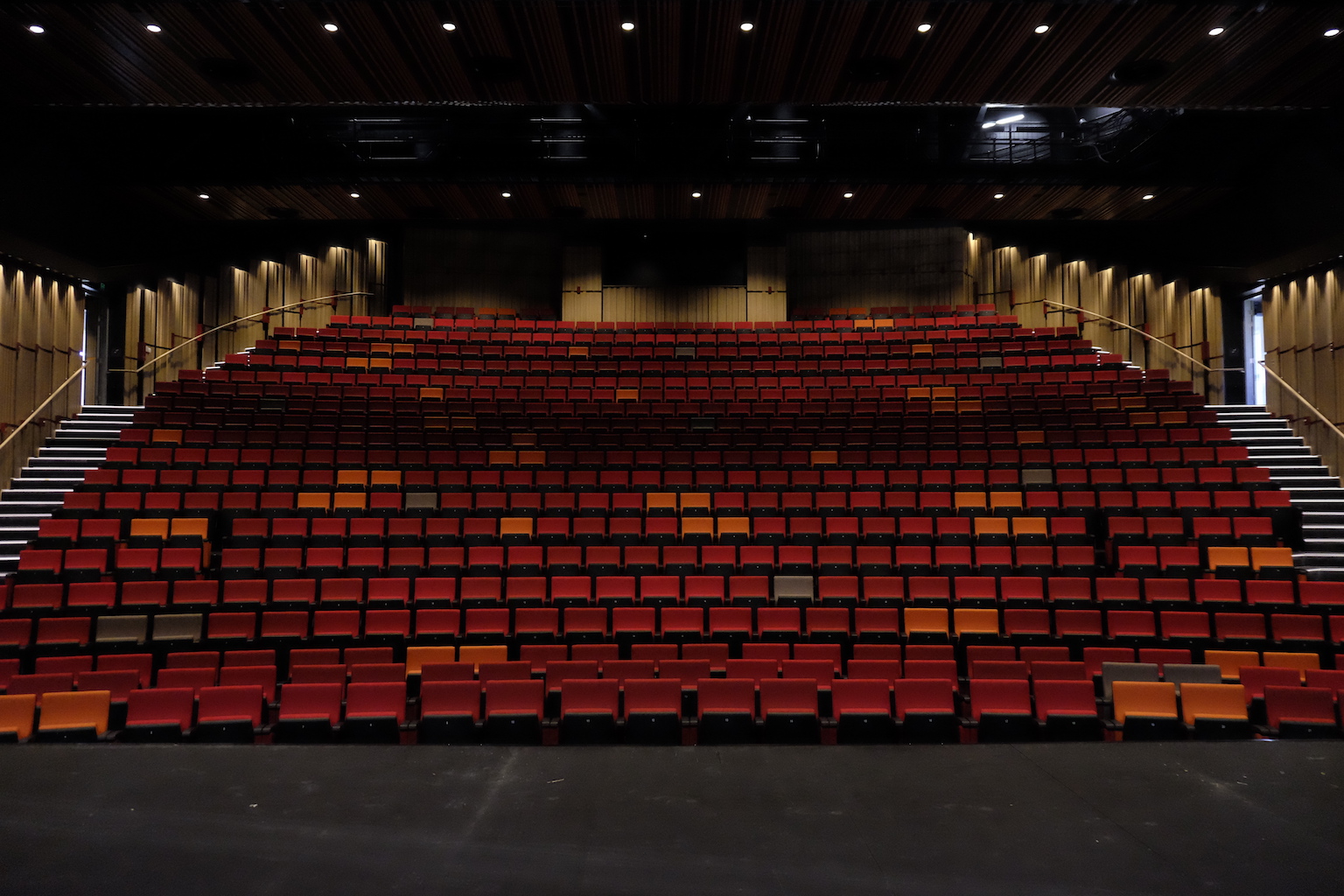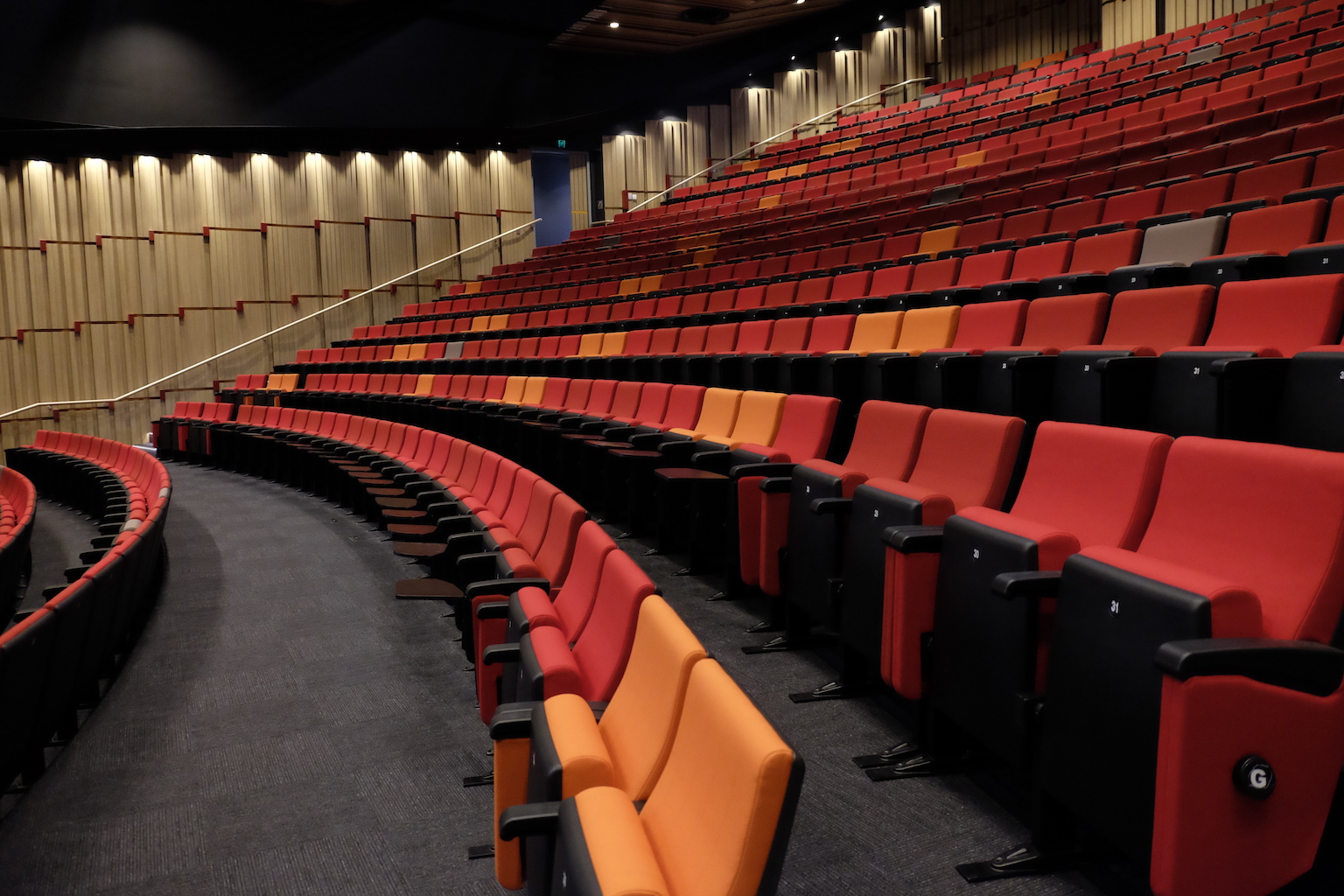 The building is an original design by Fisher Buttrose Architects with outstanding curves and fantastic visibility from every seat in the venue regardless being used for educational and theatrical purposes.
In order to meet such requirements, we proposed different widths for our Angelina / Club model: standard, free-standing and writing tablet. All perfectly assembled to get the radius of the proposed curved steps.
The result is a venue with fantastic sight lines – and extremely visual! Four different fabric colours were used following a pattern established by the architect to provide with an environment of permanent occupancy. Meanwhile, all other materials (plastic pans and arms, metal standards, and timber writing tablets) were painted in black so the colour combination was perfect.
This is what we call a great start for our future in Australia!