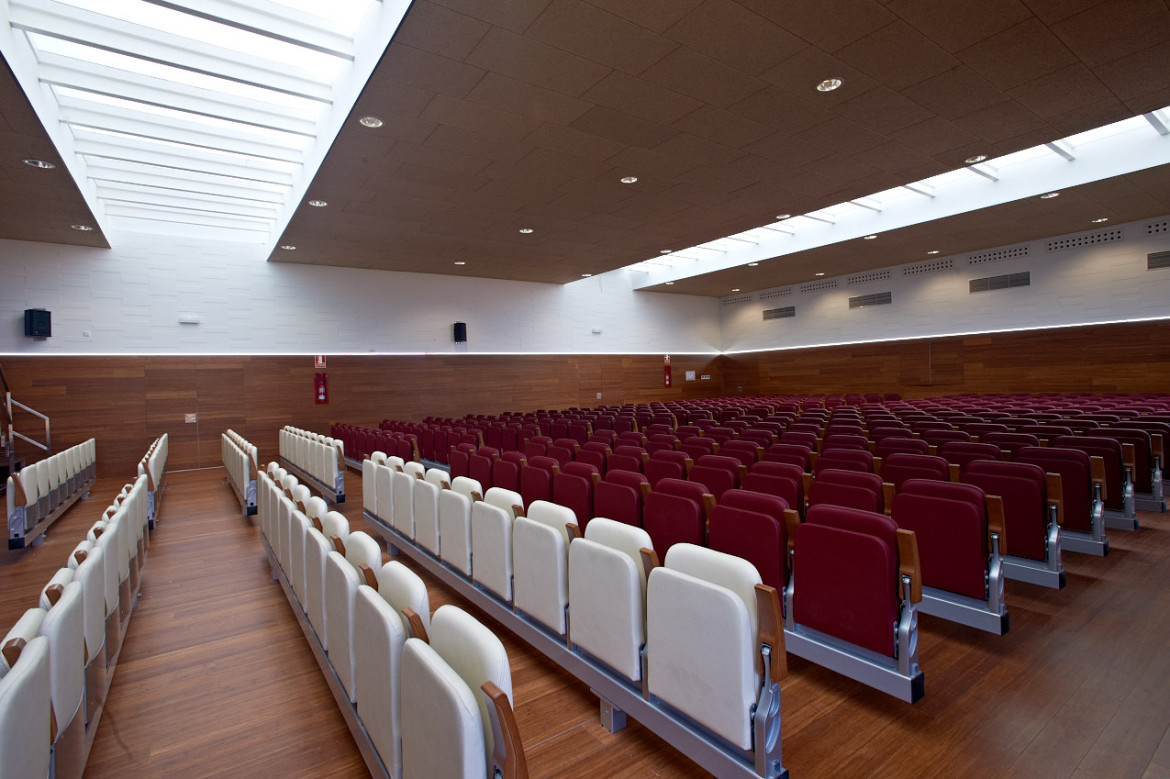 Check the multi purpose auditorium of the British School of Aragon where Space Plus chairs were installed using our  railing system : chairs assembled on benches that move along the venue over sets of two aluminum rails. This solution is great for changing the configuration of any hall: from a theatre requiring maximum capacity to a venue with only half of the rows available  – or just an empty space without chairs.
From the aesthetics point of view, opting for chairs on rails still may keep the essence of the venue: our rails are totally integrated into the floor during the bulging / refurbishing process. We do the installation and provide the customer with different sets of covers with the same finish of the floor: these are intended for concealing the aluminum railings when chairs are either concealed or in use.
Schools like this one designed by Ignacio Barrios García-Martín are always looking for solutions that provide them with flexibility, specially for their auditoria: the space is limited and in most occasions the same venue needs to be used for different purposes. From theatre performances to conferences, lectures and even dancing balls: our railing system offers the possibility of creating different configurations for the same hall (all rows displayed, only half of them or "open space" with all chairs stored under the stage. Priceless.