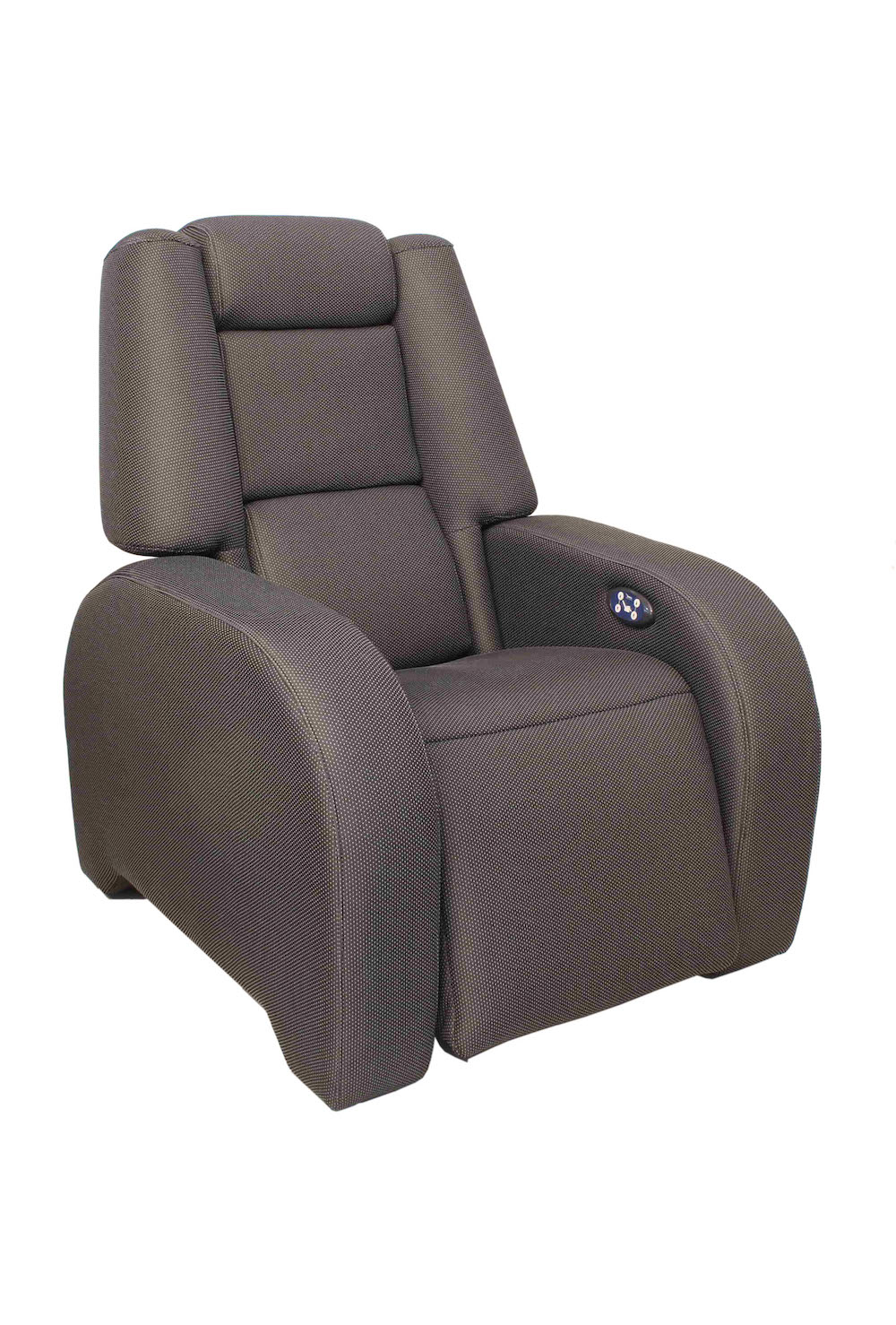 This luxurious chair is designed for exclusive Skyboxes and other premium areas requiring the best comfort: every individual couch is large and can be customized with different accessories according to the customer's exclusive needs.
Each chair has its own electronic mechanism that activates the moving functions by means of recessed buttons: seat and backrest move independently and return to the start position when not in use.
Backrest: Metal inner structure  welded and shaped and then covered with fire resistant polyurethane foam of different densities. The application of a layer of Dacron material over the foam makes the surface softer and more comfortable while improving the tactile properties of the upholstery .
Seat and footrest: Metal inner frame where horizontal and vertical rubber stripes create the necessary support for the fire resistant polyurethane foam of different densities.
Standard: Framework made of solid  beech wood and multilayer wood of different thickness finished with fire resistant polyurethane and then fully upholstered – arms included
Fabric: Different fabrics of our range of colors for outdoor and indoor purposes. Any upholstery selected will meet the local fire regulation: M-1, C-1, EN 1021 1-2, BS 5852, 1-IM
Reclining system: The armchair can be equiped with a reclining system for footrest and backrest – systems are independent one of the other and can be separately operated.
Fixing: Each individual seat as described above will be fixed to the floor with the necessary system for concrete or wood flooring.
Electric specifications : Electrical security; EN 60335-1 + A1. Mechanical security; EN 1728, DIN EN 1022. Electromagnetic specs.; EN 55014-1, EN 55014-2, EN-61000-3-3.
Options: wooden tables of different dimensions and configurations available on central pedestals