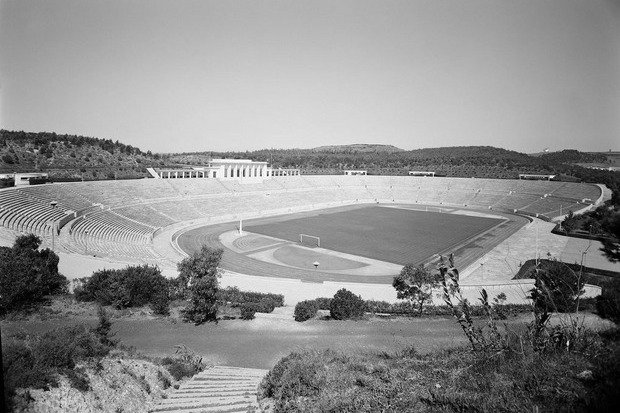 Let us show you a building with a great history: the Estàdio Nacional do Jamor, right in the outskirts of Lisbon. Not the typical modern stadium we all expect when the words "stadium" and "national" come in the same sentence.
Here we have a real architectural gem so well maintained the Portuguese Football National team plays here its official matches… and it is great watching modern football being played in a place like this!
The construction of this venue started in 1939 and following the existing political ideas of the country it was required not only a stadium but also a magnificent space for public fascist demonstrations.
Here we can see how the architect Miguel Jacobbety Rosa was influenced by  the most famous building of that time: Berlin Olympiastadion  (fantastically refurbished by para el Mundial de Fútbol de Alemania 2006 por GMP Architecten for the 2006 WorldCup).
The Estádio Nacional do Jámor was finished in 1944: the architect left the Eastern part totally open so the building could be really integrated with the green environment of the natural park where it is located.
We discovered this great stadium built on the slope of a mountain when we installed our Players' Benches:  Baco Bench chairs upholstered in artificial leather with embroidered logo of the Centro Deportivo Nacional