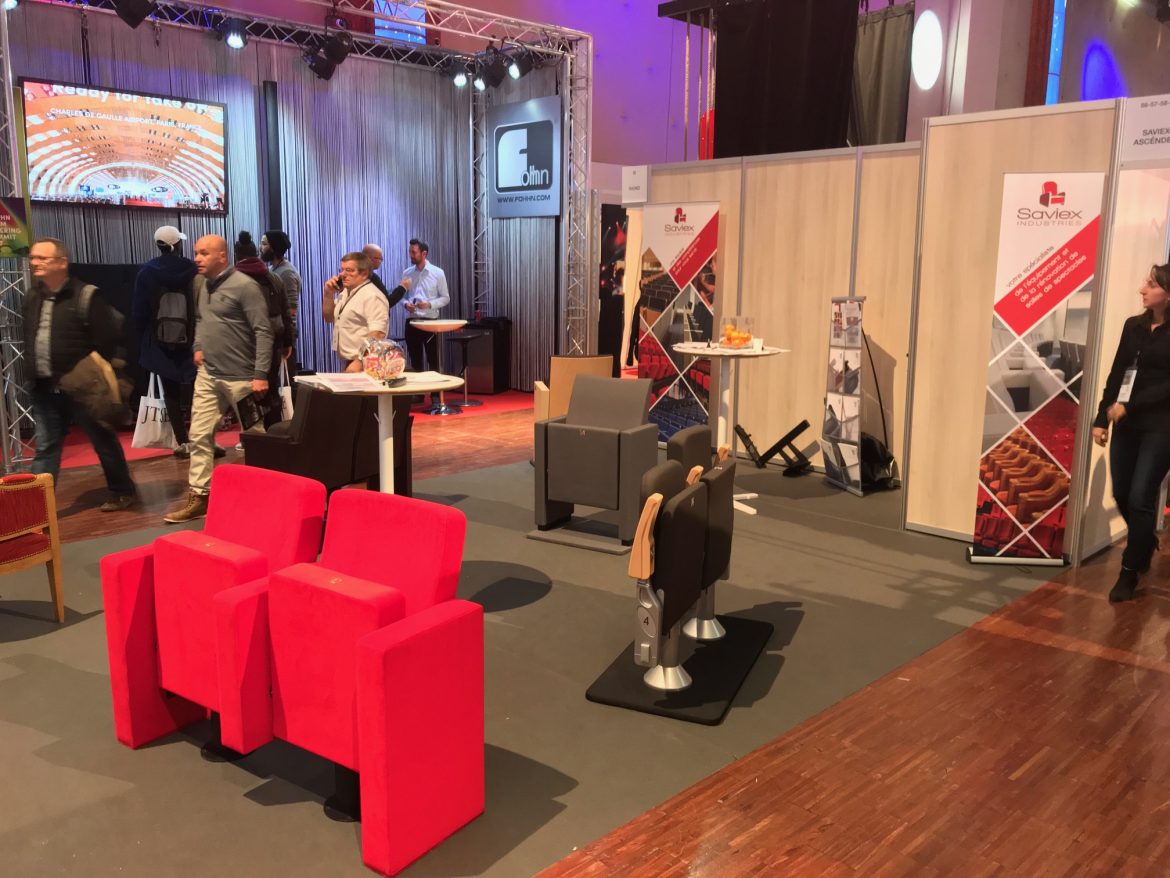 Our company attended JTSE , the most important exhibition in France for theatre consultants and scenographers. As usual, we met all customers and   architects that came to París on 21 & 22nd November.
We introduced our newest creations for the future projects in France (2018 and 2019): bespoke chairs produced following the instructions of the architects and consultants in charge of the designe and equipment of the hall.
Additionally, we showed innovative solutions for the transformation of multi purpose halls: simple rails, versatile telescopic tribunes and efficient chairs concealed under the floor.