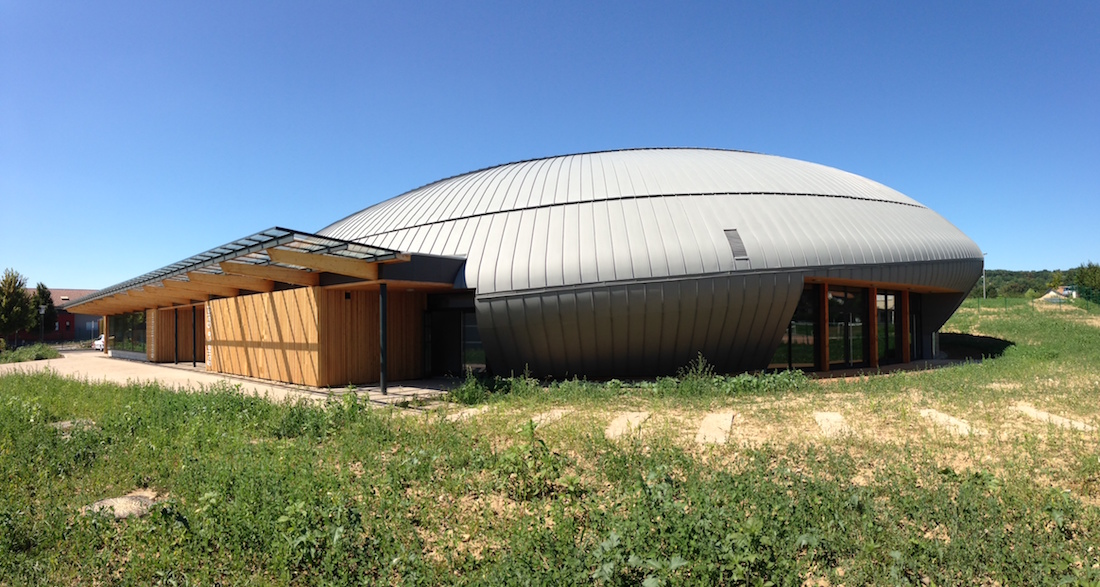 Introducing La Salle de Spectacle Le Galet in Reyrieux (France), an innovative building that obtained the second prize at the 2013 Moscow Green Project Festival de Moscú – an award that gives priority to the use of innovative technologies in Architecture and Construction. This 1,100m2 building was designed by Ménard Architectes for the creation of a multi purpose venue together with a library.
This building shows its personality through the curved lines of its wooden structure totally covered with zinc. Its interior is occupied by a 300 seat  telescopic tribune manufactured by our partner Hugon Tribunes  that, once closed, it is totally concealed into the wall located at the back of the venue.
The telescopic tribune proposed for this auditorium is equipped with our  Space Max chair: both seat & back are articulated by means of the aluminum standard so the chair has an envelope of just 18cm when closed – subsequently being the best solution for the telescopic tribune.