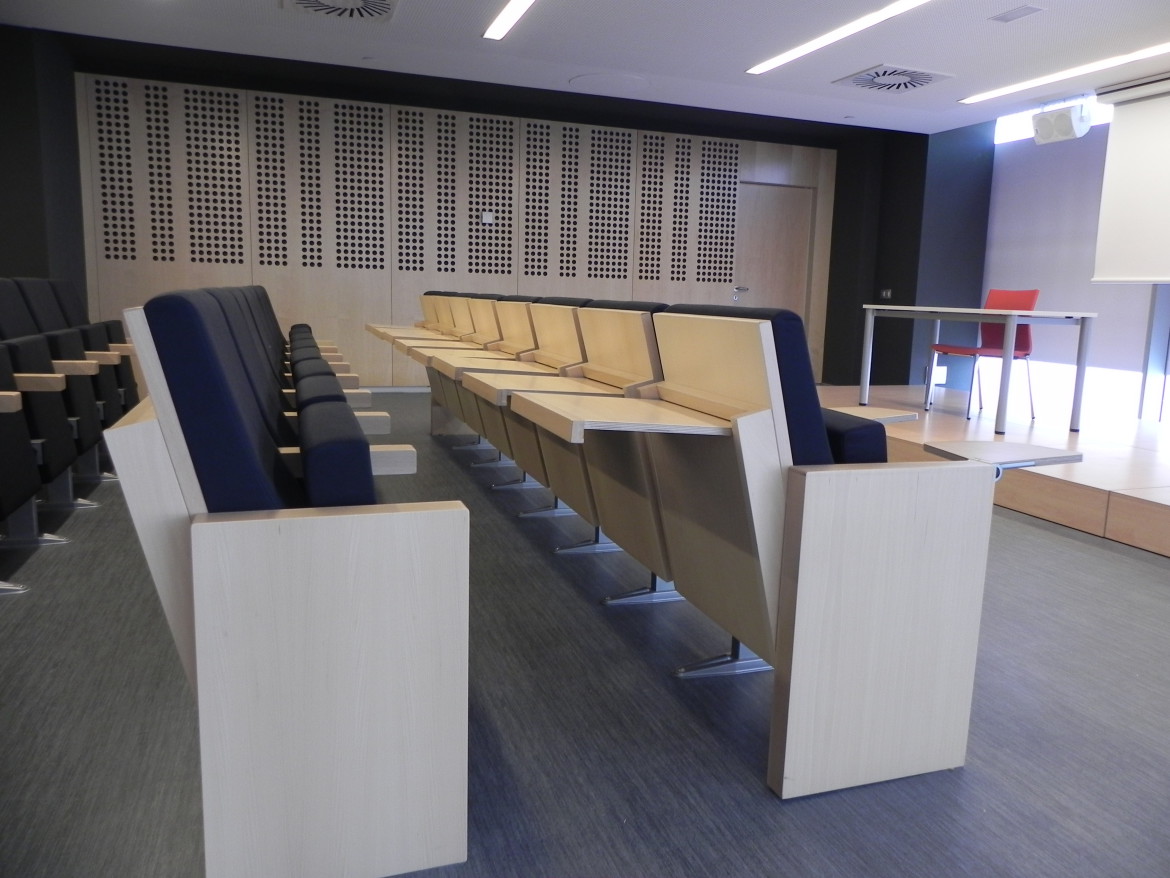 The Hospital Universitario Rey Juan Carlos is a reference in today's Spanish architecture thanks to the interpretation done by Rafael de la Hoz arquitectos of the concepts of "health" and "social security" that remained untouchable in the construction of hospital. This building anticipated a new approach to the construction of hospitals: now these public spaces are considered as social venues where you may find any type of amusement.
Check the human scale of the building – it is a hospital close to the people that "use it". Natural light, open spaces and a permanent sense of connection with the outdoors created an outstanding hospital with a huge atrium that acts as meeting point. The brightness of this building is another remarkable issue because was never seen before in this kind of buildings: see the access to the Urgencies area… a declaration of intentions.
Clean and sober lines can be also seen in the conference venue of the hospital: our MAGNA model with a large desk integrated in the solid wooden back of the chair.