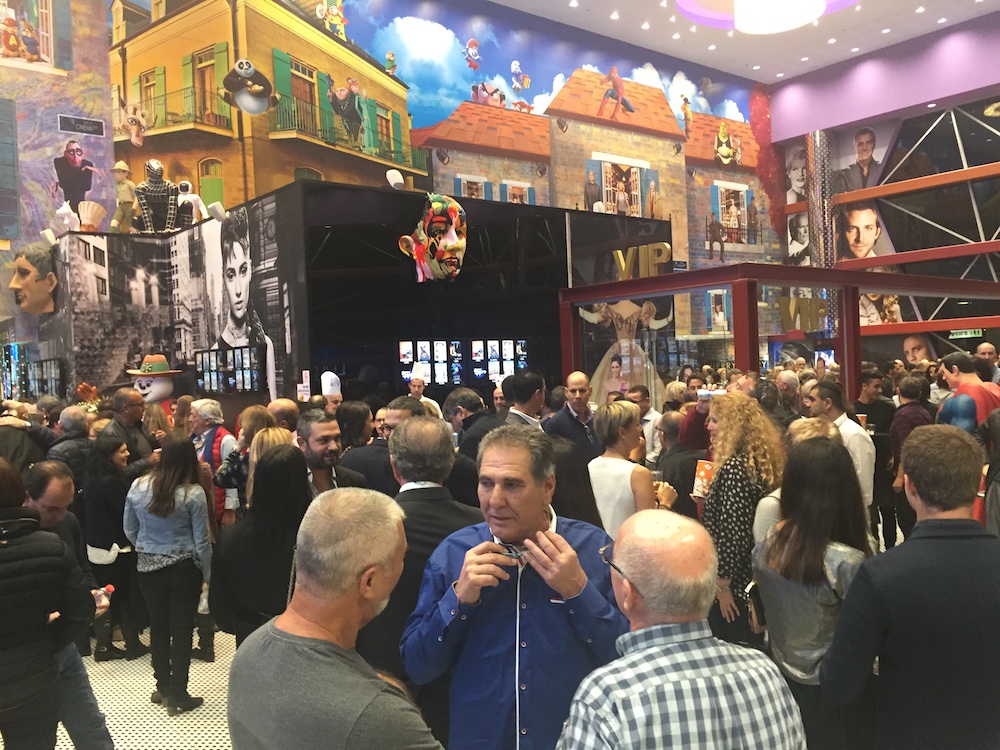 On 30th November we attended the great opening of the last multiplex of  Cinema City in Netanya, Israel – equipped with 1,200 Scarlett chairs this cinema was our first order with this model specially created for Premium cinemas.
This chair features generous dimensions: 55cm wide backs joined to eliminate gaps while creating a "couch" effect with integrated headrest and overall height of 115cm.
Similarly, the Scarlett is constructed with a metal structure for back and seat as well as central pedestal with triangular fixing plate: here with 45º tipping seat for cleaning purposes.
And being loyal to our customisation we added different colours to the plastic shells: red and blue for the kids venues and black for the rest.
Finally we selected a very particular fabric in different shades of blue & red stripes supplied by Scenic – this was one of the most valued issues by the spectators during the opening of the cinema.