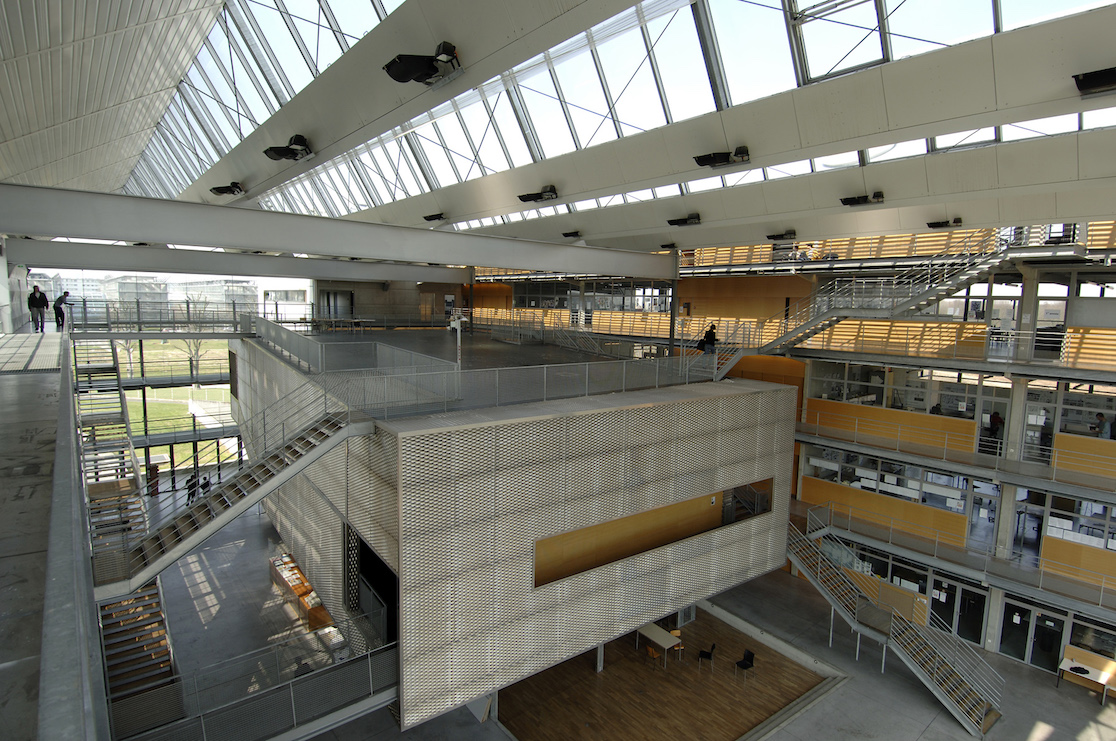 This iconic building is located in the Marne-la-Vallée University campus and offers seminars with the ENPC (École nationale des ponts et chaussées) – one of the historically acclaimed engineering schools in France.
The school was created in 1998 and designed by architect Bernard Tschumi. It epitomizes all that has to be taken into consideration for architecture students and is made of several materials and theories: steel, concrete, glass, cantilevers, open space and the "box within a box".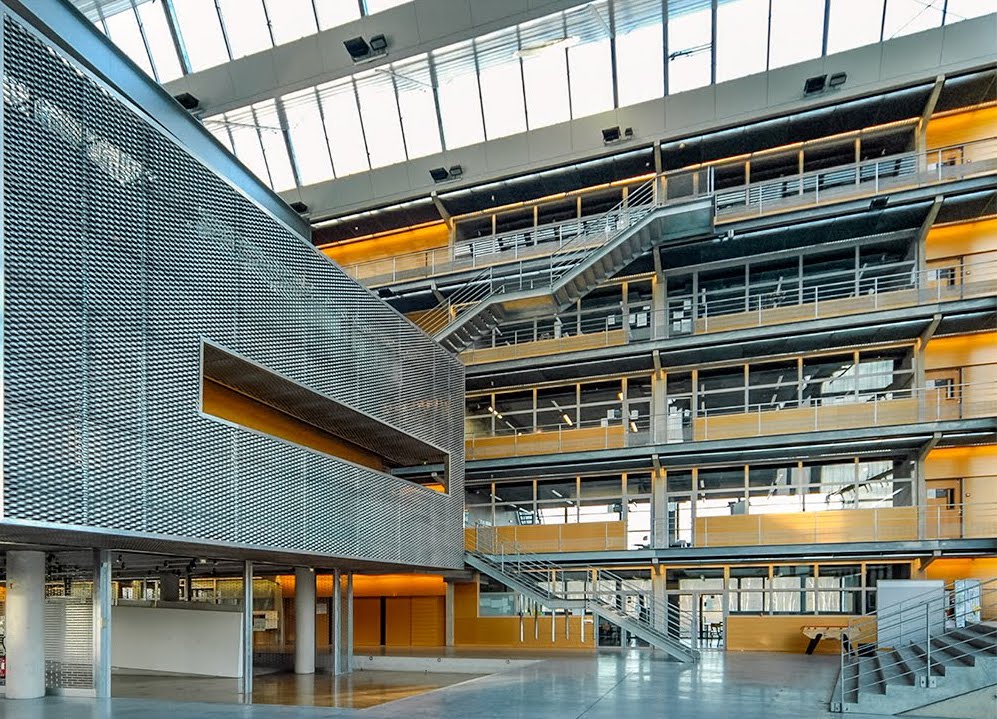 The Architect Bernard Tschumi won the competition for the design and construction for the school of architecture to the East of Paris in 1995. The building was designed to be built in two phases for 1000 students; for the time being only the first phase has been built.
The concept consists of pods of offices, workshops and studios articulated around a large central glazed space which contains the common rooms, conference room and library. Bernard Tschumi took a great deal of care in chosing the materials and how they are put together to create a real palette of construction, very relevant for a school of architecture.
Our Javier College, was installed inside this magnificent box: the perfect chair for a School of Architecture thanks go its clean & sober wooden structure with joined backs. And above all, functional for its capability of adapting  to the steps of the Lecture Theatre while offering a long writing table fixed to the backs of the chairs.